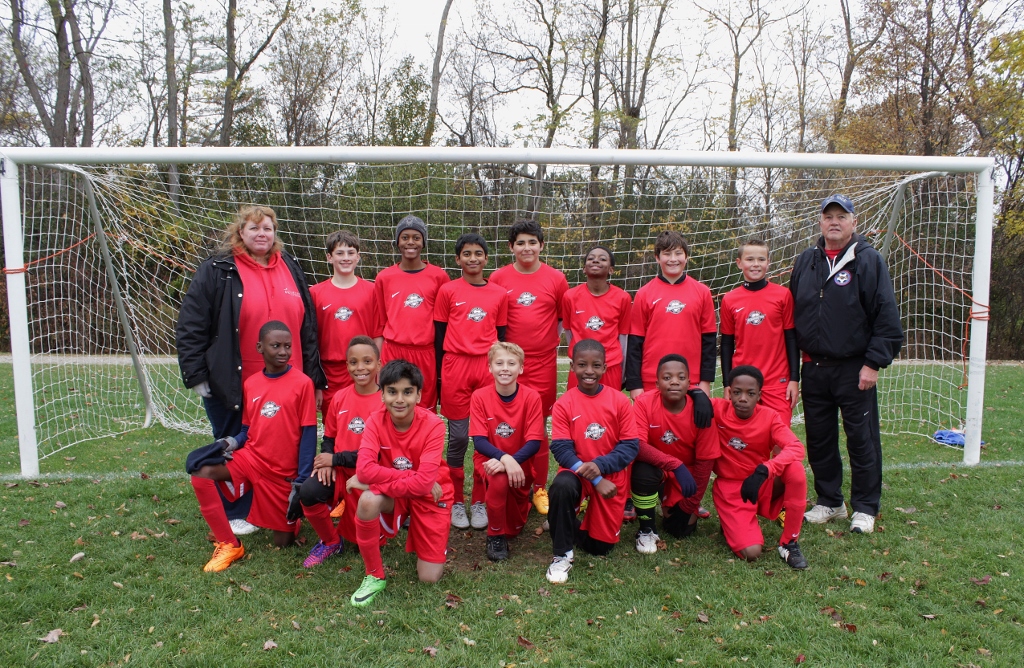 Back Row: Coach Laura, Malachi, Trustin, Pritham, Santiago, Cameron, Aidan, Clay, Coach Don
Front Row: Cameron, Kevin, Waris, Dominic, Daniel, Mekhi, Malik
The Farmington Soccer Club U-12 boys United REC team take 2nd in the Fall 2015 season. The boys had a great season. They had lost 7 players from the spring due to other commitments and moved up 2 divisions but the team held their own with some very close games against tough competition. The games were nail bitters at times and kept us on our toes especially with multiple hits of cross bars or the post.
Some of the boys had to step up to play new positions due to the loss of former players but the new players were a nice addition to balance out the changes. The parents were always very supportive and cheering on the team members which always means a lot to the coaches and boys!!
Way to go boys!!
---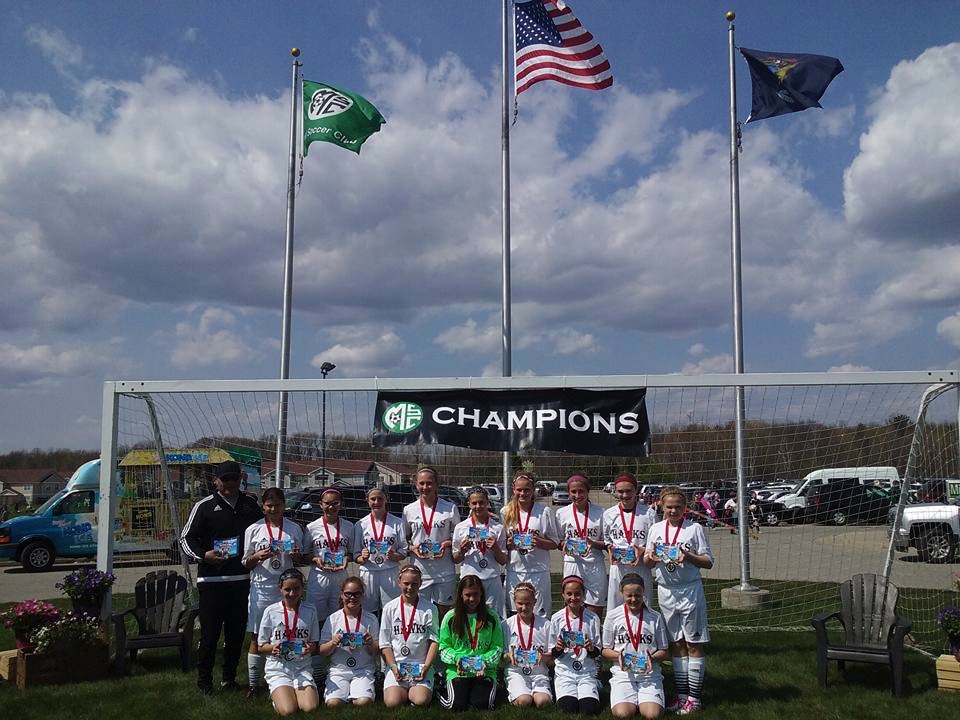 Back Row: Coach Ernie Martinez, Malia, Andrea, Brooklyn, Isabelle, Avery, Ella, Alexis, Ashlyn, Lauren
Front row: Alexis, Claire, Olivia, Kendal, Emilee, Marinna, Grace
Michigan Hawks won the Midland Invitational Tournament for U12 Girls. The girls went undefeated in this tournament and only had 1 goal against them in 4 games.
---
ACMilanDetroit U8
team
is a combination of 2008 and 2009 young players.
Team
is coached by the ACMilan Youth Programs Director Dan Mellors. It has been a wonderful experience for the players and their parents.
The
team
came together quickly and their first action was the 2015 Abby Cup where they made the semifinals in their division. The
team
continued to play during the winter in three different indoor sessions at TS Wixom and Farmington. They are very excited to play in the WSSL division and looking for a good competition. This
team
finished their season by playing the Cherry Cup and the Canton Cup in May.