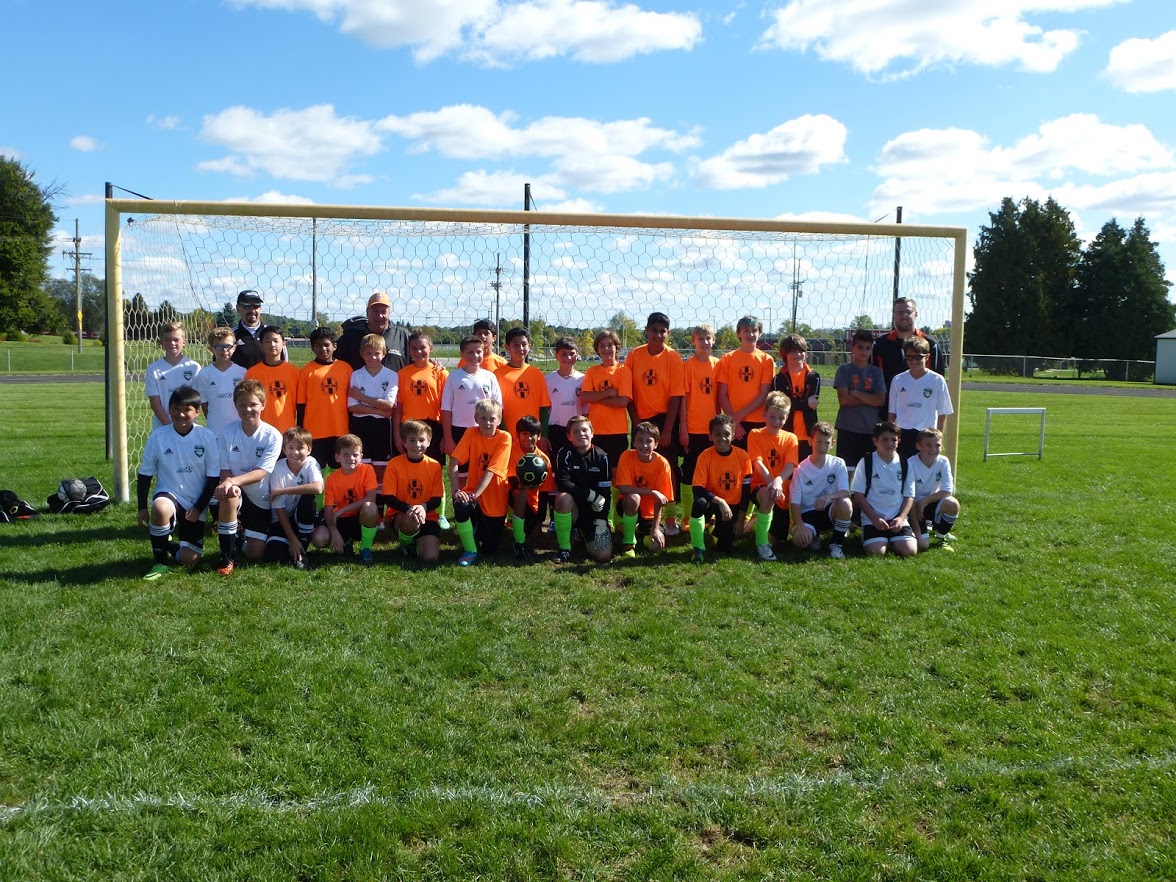 Midland Fusion 05 Green versus MPSA Crush 2004 SLB
Sunday, October 9 was a beautiful day and a beautiful game was played at 11:00 am in Ann Arbor, Michigan. The Midland Fusion 05 Green team came down to play the MPSA Crush 2004 SLB side. The Midland group is playing a year up but gave up nothing in terms of maturity and skill. The visitors jumped out to a lead, but the game was nip and tuck throughout. It was an exciting, hard fought match according to all of the coaches and spectators and ended in a 4-4 tie. After the game team pictures, included ones with both squads together, were snapped and then the players, parents, and referees enjoyed bagels, donuts, fruit, cider, orange juice and other treats provided by the 2004 SLB parents. And really, that is what youth soccer should be about
---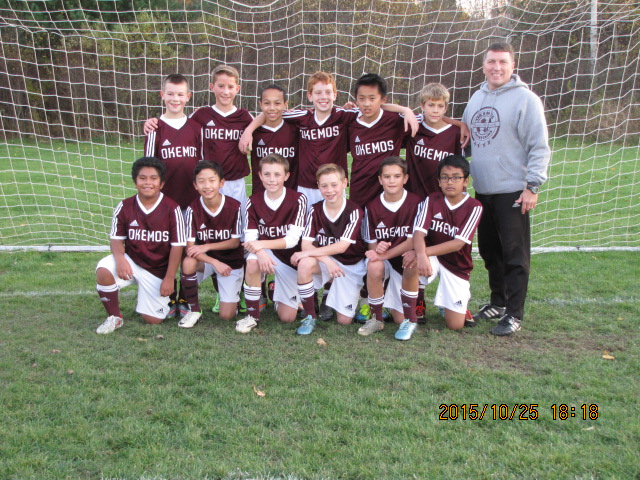 The U12 boys from the Okemos Soccer Club won WSSL division 1 in both the Fall 2015 and Spring 2016 and they also won the U12 9v9 Jr State Cup in June 2016.
Many of the boys have played for coach Rob Antcliff since U9 and are all from Okemos. Their effort, determination and teamwork really stood out. Great season boys!
---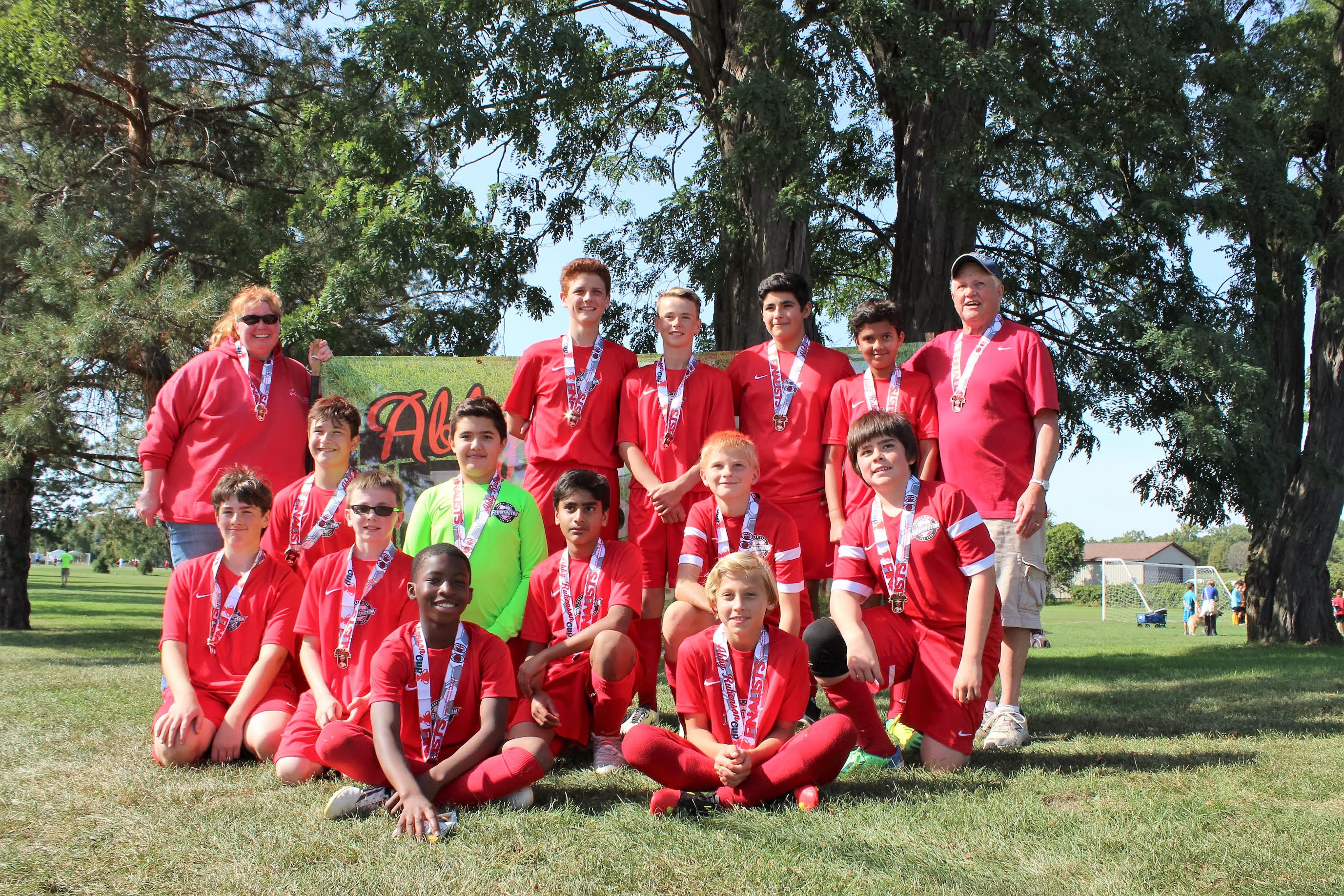 Back Row - Coach Laura, Dylan, Clay, Santiago, Arya, and Coach Don
Third Row - Aidan, Kyle, Andrew, Nate
Second Row - Malachi, Luke, Waris
Front Row - Daniel and Dominic
ABBY CUP TOURNAMENT RUNNER UPS
The Farmington Soccer Club U-13/14 recreational boys came in runner ups in the Abby Cup tournament. The Farmington United played some hard fought games starting on Friday night with a win over a U-15 boys team.

Saturday

and

Sunday

brought excitement with a tie against a select team followed by a win early

Sunday

morning. All those games got the team to the finals where they played a U-14 select team and lost 2-1. The whole weekend was a great experience for the boys and it benefited a wonderful charity - Pediatric Cancer. The parents and coaches are very proud of Farmington United they played some exciting soccer.