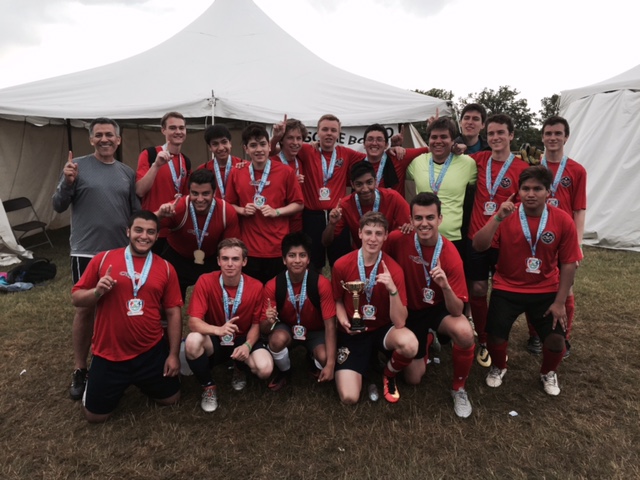 CW3 HSO BR RED (U19 Boys Travel Rec team)
This year was the culmination of 4 years of hard work, many practices and lots of outdoor and indoor matches.
It has been a privilege and a pleasure to watch these young men grow both in soccer and in their lives.
They finished all this off by winning this year's Canton Cup in their division/bracket.
32 league games played with 20 wins, 8 losses and 4 ties.
In WSSL, last year we won our division and this year we took second place.
A special thank you to the assistant coach Antonio Acosta for his tremendous tactical insight and invaluable help over this last 4 years.
---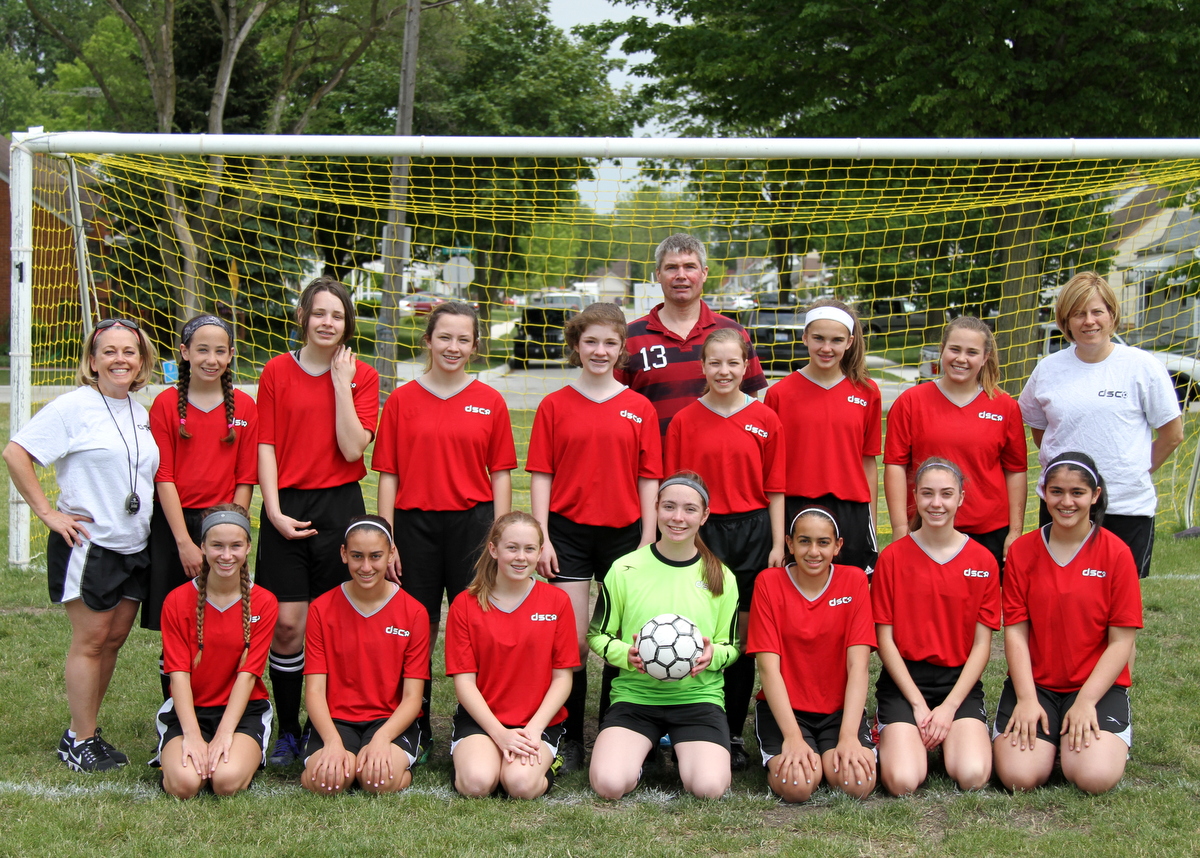 The Dearborn Huskies, part of the Dearborn Soccer Club U14 division 1, recreational girls will take first place in the spring 2017 season. The team has been together for nine years and been competitive every season. Their success is attributed to the levels of talent on the field and coaching by Liz Irick, Sue Reinhardt and Adam Samulski. The girls are proud of their first place finish and thank their parents for helping them make it to practices and games over the years.
Way to go, Huskies! You are a team that brings pride to the Dearborn Soccer Club!
---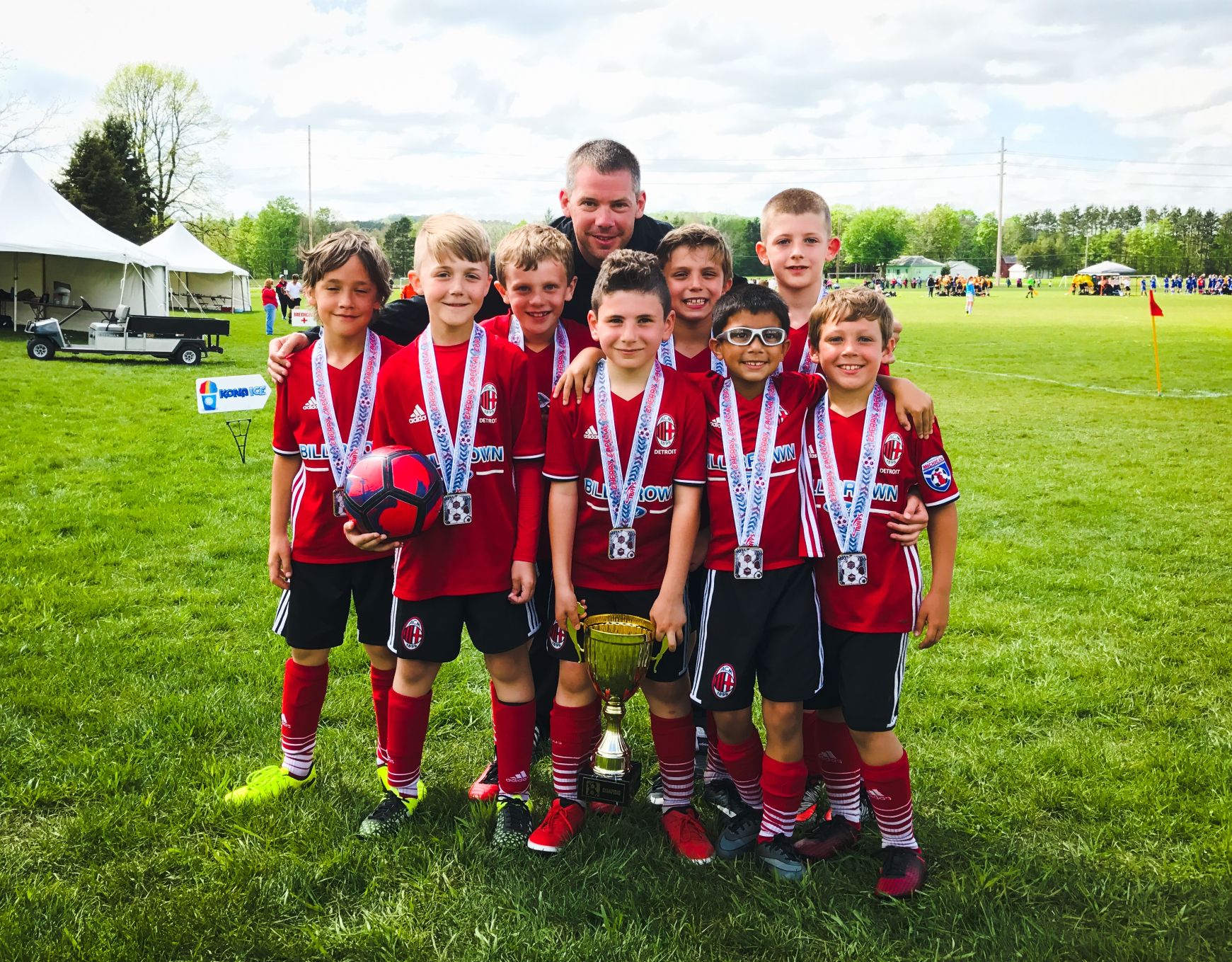 ACMilanDetroit 08 Black under coach Dan Mellors
Players have been playing together for the second year in a row with great developement and progress. This year they went 33-14-2. Recently they took the championship in the Cherry Cup Tournament in Traverse City. They are really a core group of boys who are friends on and off the field. Their next journey is to pay as Wolves in the same WSSL league in the fall.