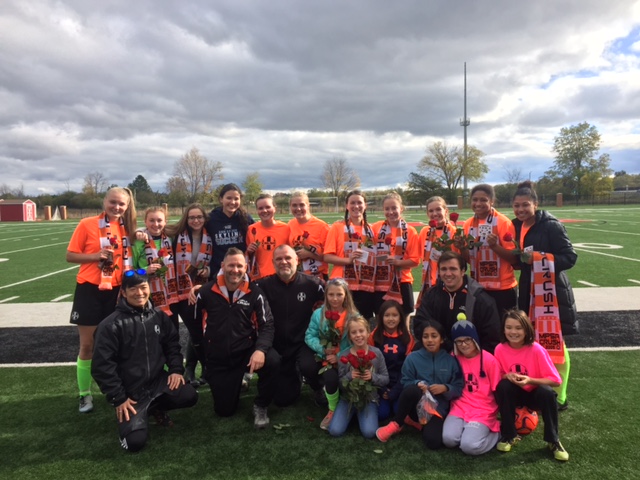 Senior Day for MPSA Crush players on Sunday, October 29 at Concordia University Stadium
It was a bittersweet day because the team won the High School Open Division 1 crown, but the seniors played their last game with this team. Many have been with MPSA Crush for 10 years and their grace, kindness, leadership, and ability on the pitch will be greatly missed. The seniors and their coaches are pictured above.
---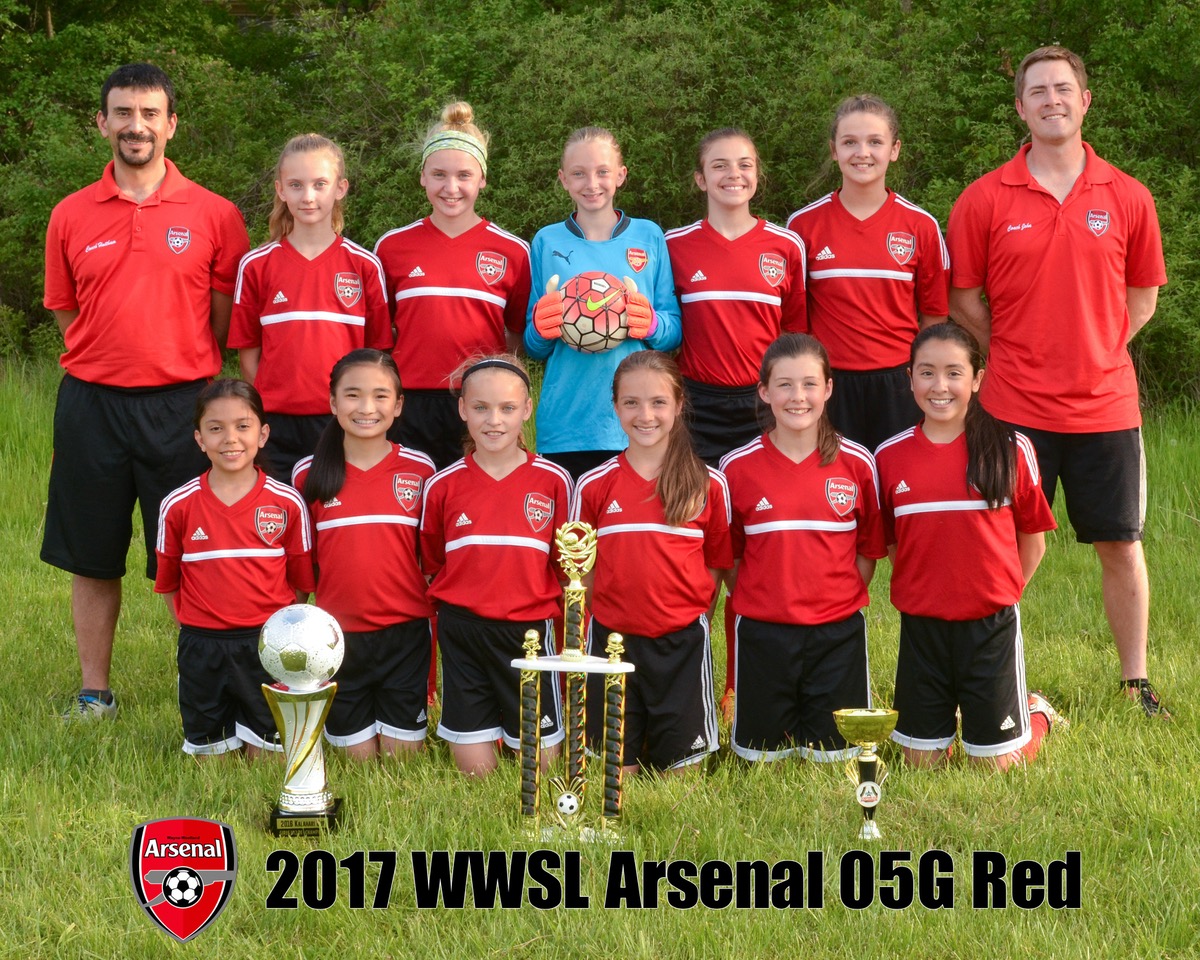 Wayne-Westland Arsenal 05 Girls Red
Another great season for this hard-working group of girls is in the books! They came in second in Division 1 this spring and also had the opportunity to participate in the Jr. State Cup. They had a very successful tournament record with championship wins at the St. Clair Shores Invitational, the Kalahari Cup, the Waza Friendlies, and the Canton Cup.Their success is attributed to player talent as well as skilled coaching by Haitham Gazal and John Fedulchak. These girls play well together on the field and are great friends off the field!
---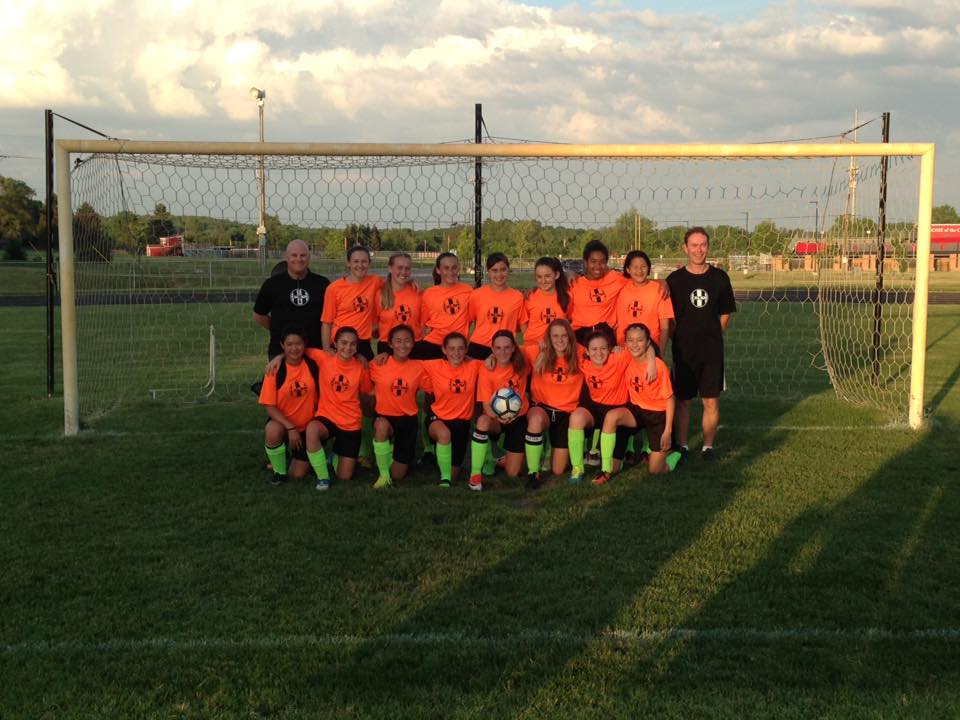 Grit and perseverance define the MPSA Crush 2003 MFG team. Overcoming injuries and a slow start this wonderful group of young women captured the WSSL Division 1 U14 title on June 9. Coach Mike Feilla's squad plays the MPSA Crush way which includes respect for the officials, opponents, and the game itself. A core group of players has been together for over four years. They are self-driven and the captains take it upon themselves to demand more conditioning, even after a full practice. They started with a tie and a loss, but then went to the Bowling Green Soccer Challenge and finished as runners up in a tough division after a shoot-out loss. After that they never looked back and won out their remaining six games. Congratulation to Coach Mike, Manager KC Brown, the players, and especially the parents who support doing soccer the right way.
---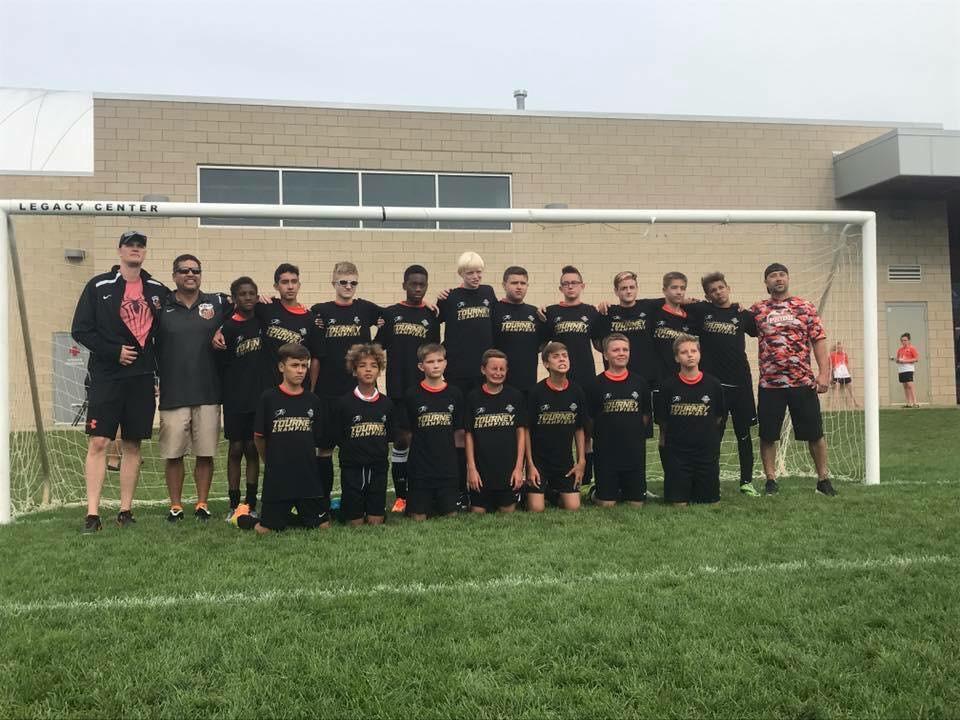 The VBCSA Pride B03 Team won their first championship in the 2017 Powerade Invitational Tournament