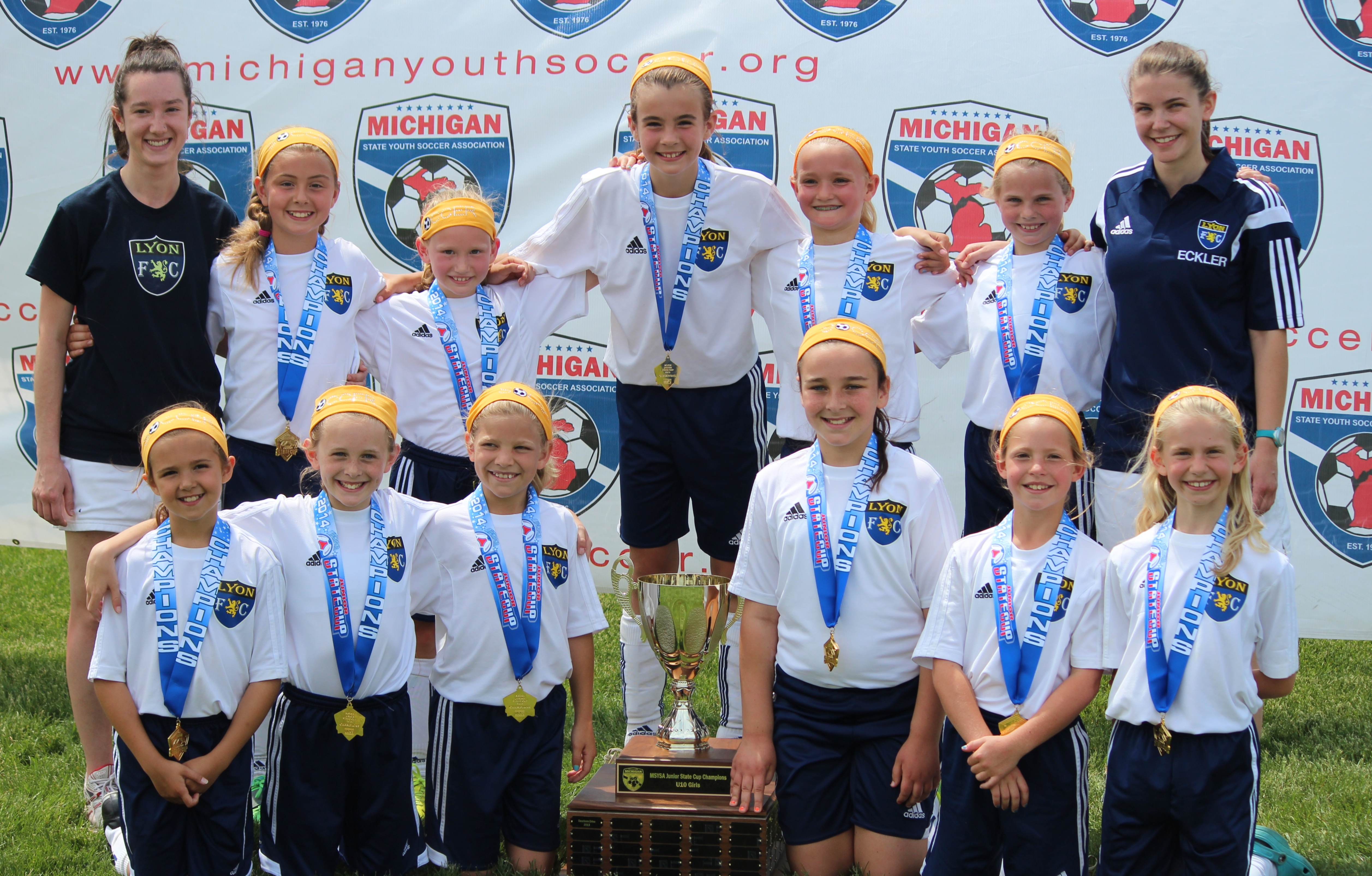 Rockstars! Lyon FC U10 Girls! Junior State Cup Champions!
---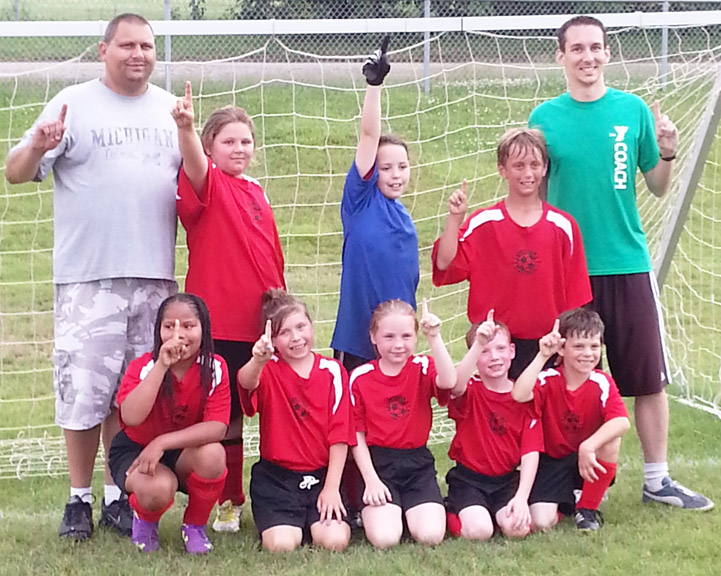 The Livonia YMCA U9 boys team won their division with a +8 goal differential. The title-clinching victory was a 2-0 shutout of a CW3 team that came into the game averaging 5.6 goals per game. Very exciting!
---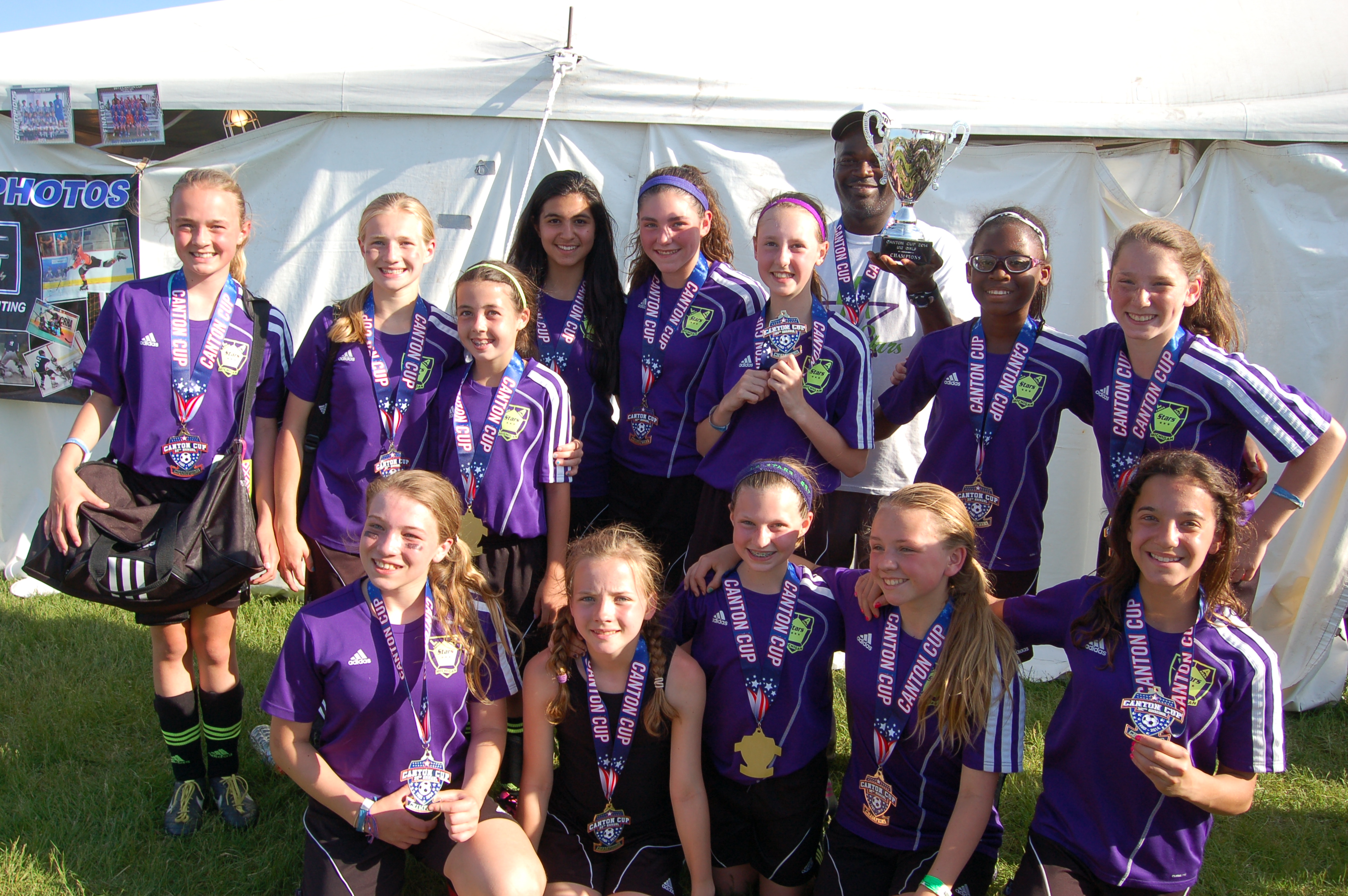 The LA Stars U-12 girls have had their best season yet, winning the Division 2 title in the fall and the Division 1 title in the spring. The girls started in Division 5 a few years ago and have worked their way up. Season by season they have made their mark.
They participated in 3 tournaments this year. In the fall, they were semi-finalist in the Force Invitational. After the tournament, the girls were determined to continue to work on their skills to improve. They entered the Canton Cup, where they placed in the black division. There was some great competition, and they were able to land themselves into the Championship game. With a score of 3-0, they defeated the soccer club from Toledo and took home the Canton Cup. To close out the season, they entered the Coaster Classic at Cedar Point in Sandusky Ohio. The girls defeated Perrysburg in the final match 2-0 to win the Championship. This has been a great year of growth for the LA Stars, mainly because they all grew several inches, but they grew their love for the game of soccer as well.
---
For your chance to be a "Featured Team" and highlighted on the WSSL home page at www.wsslsoccer.org, complete the following form and email it to the WSSL Administrator at wssladm@aol.com along with a team photograph.
https://docs.google.com/open?id=0B2HexSqZuPMLbHQzUTJ1TGxPaEk