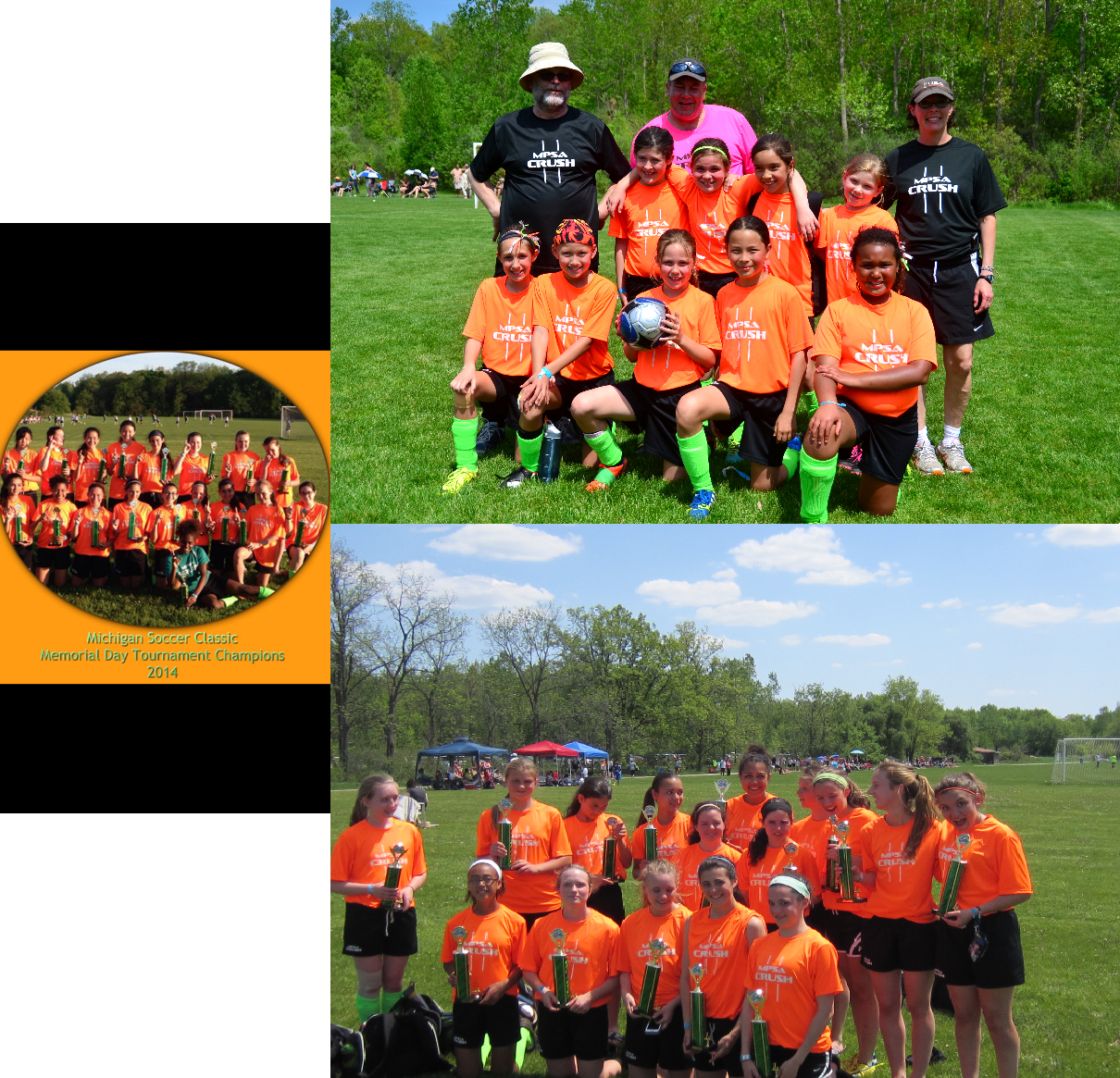 The Michigan Premier Soccer Club took three teams to the Michigan Soccer Classic tournament in Rochester on Memorial Day weekend. Each age group team was comprised of players from multiple teams but they blended well and used the club's possession style to their benefit.
The U10 girls (top) placed second. After a tough early loss they improved every game. In the last contest they came back from a 2-1 deficit and scored three goals in six minutes to post a 4-2 victory. The U14 girls (left) playing in an extremely tough division advanced to the finals after losing only one game of their set. They beat the team that beat them earlier, Ohio's AC Elite, 2-0. The high school girls (bottom) went 4-0 in capturing their age group's championship and only giving up one goal during the two days.
Club Director Piotr Westwalewicz credited the players' resilience and the coaching staff who trained them to play within the club's style no matter who else was on the field with them. Alex Wood, Al Ismail, Mike Feilla, Tim Blevins, Sean Fitzgerald, Susan Sowder, Jon Willatt, and Kevin Camero-Sulak take a bow.
---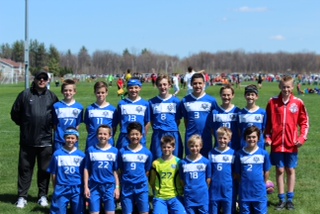 The Michigan Alliance 02 Boys had a fantastic, undefeated year!! The U12 team came in 2nd place in the Fall in the U13Y, Division 1, bracket with 6 wins & 2 draws. This Spring, they decided to play up a year and won the U13 Boys, Division 1, bracket. They won all 8 games with 35 GF, 2 GA. Plus they were Champions in 3 tournaments this year! Congratulations to the Michigan Alliance 02 Boys & Coach Matt Smith on a great year!
---
For your chance to be a "Featured Team" and highlighted on the WSSL home page at www.wsslsoccer.org, complete the following form and email it to the WSSL Administrator at wssladm@aol.com along with a team photograph.
https://docs.google.com/open?id=0B2HexSqZuPMLbHQzUTJ1TGxPaEk