Contact WSSL
Denise Moote - Administrator
wssladm@aol.com

734-233-4496
Monday - Thursday
10:00 AM - 8:00 PM

Meeting Hours by request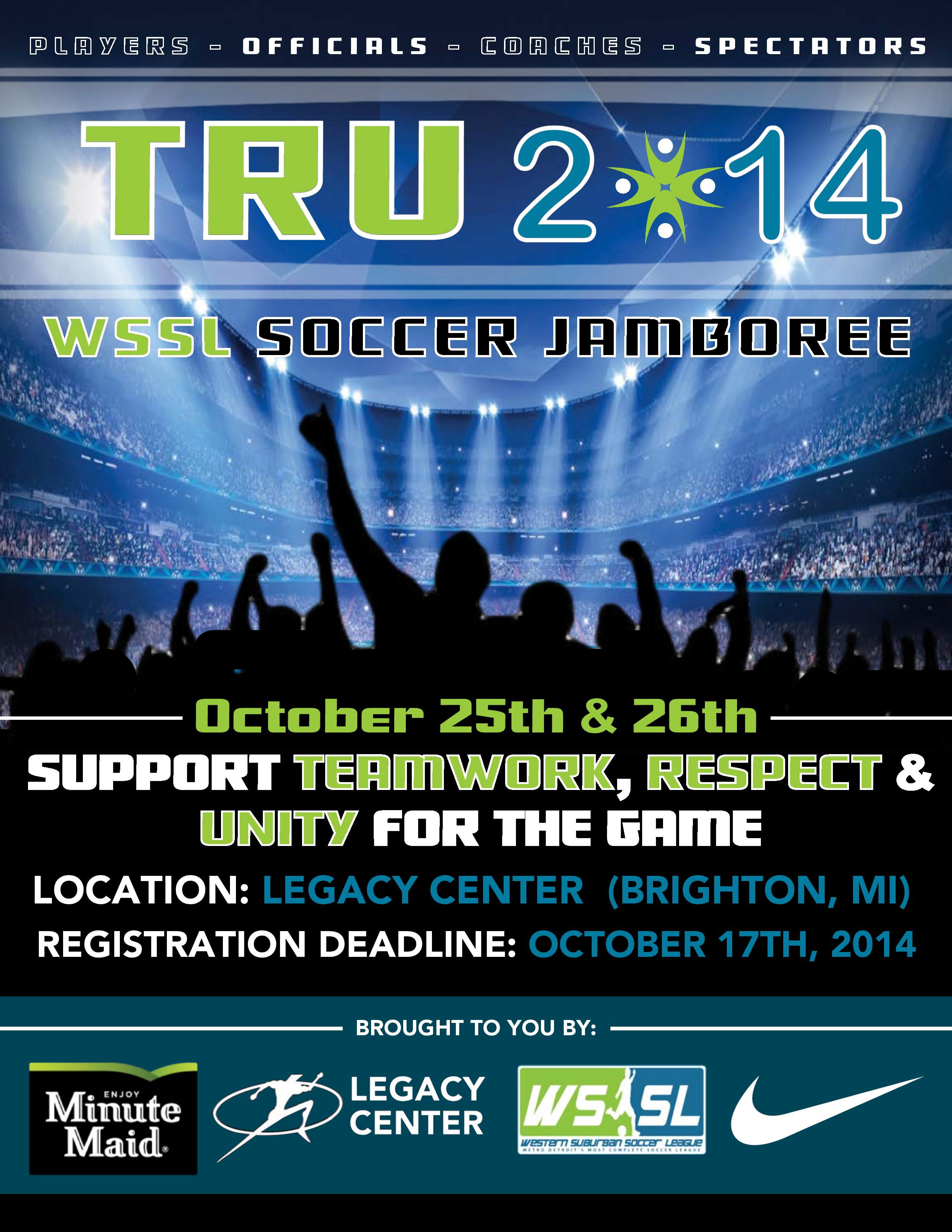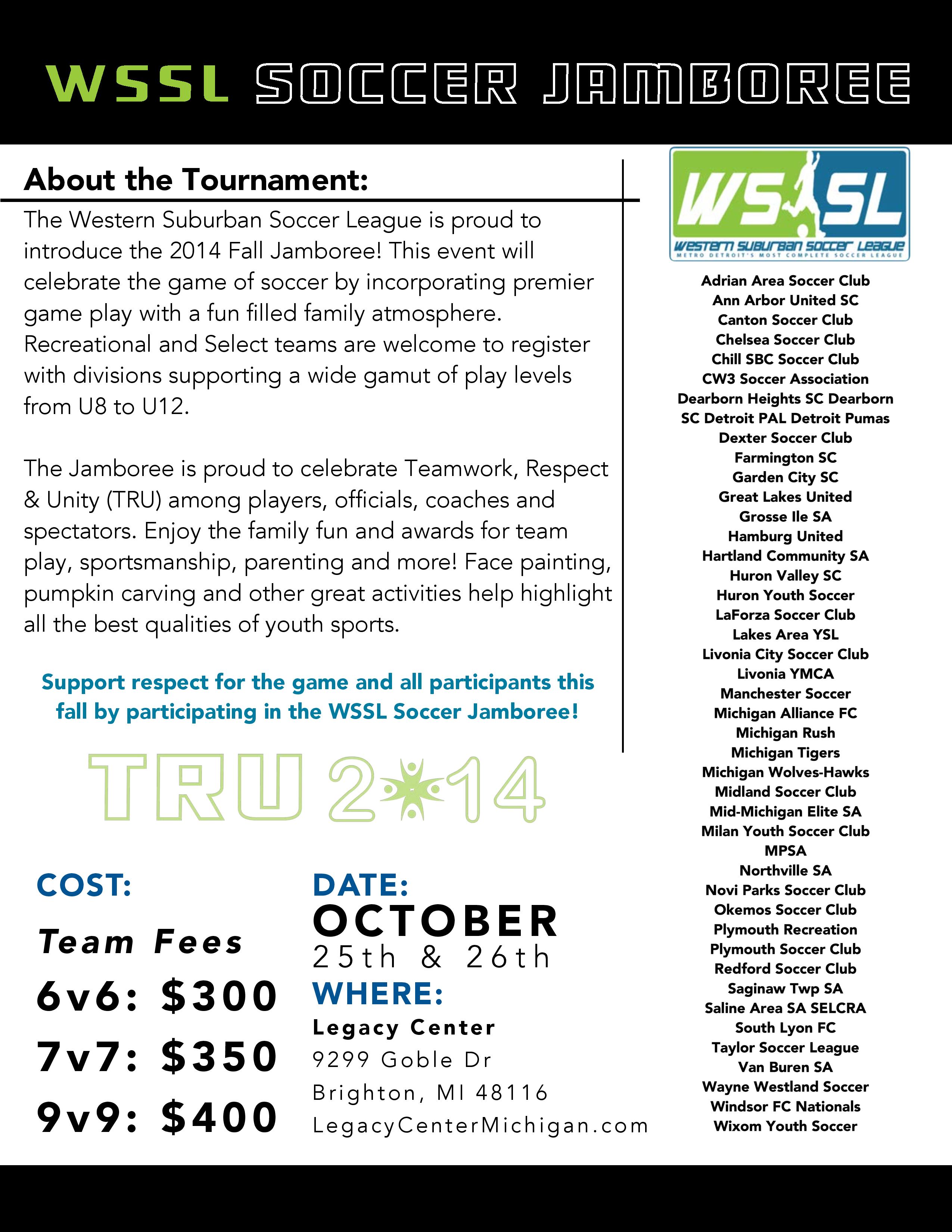 WSSL by the NUMBERS!!!
Fri, 24 Aug 2012 15:36:28 EDT
by
,
509686 views
2 Programs of Play: Recreational and Select
8+ Levels of Play: U8 through High School Open
50+ Member Clubs
750+ Teams
9000+ Players
BE A PART OF OUR NUMBERS!!!
If you are a Club looking for a League, please contact us!
If you are a player looking for a team, please contact one of our WSSL Member Clubs for more information. Click here