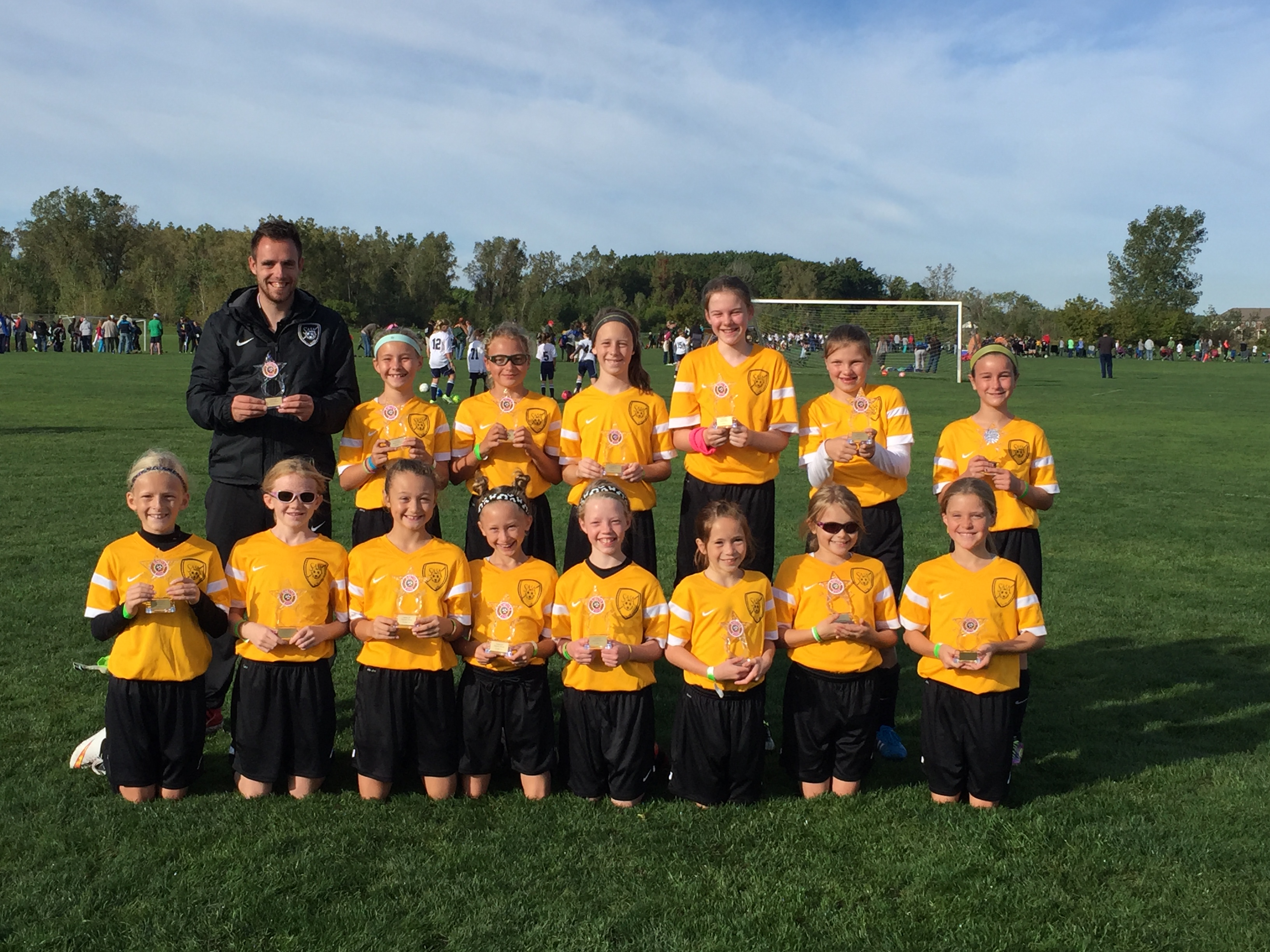 Sasa Saline 05 Swarm Black U11 Girls - WSSL Division 3 CHAMPS!
A very young team (some of the players just started playing soccer) with a new coach and the team is doing amazing! The Swarm 05 Black team won their WSSL U11G, Division 3 with a record of 4 wins, 3 draws and 1 loss! Great job girls! There is very good team spirit and the girls are willing to work hard.
Back row: Coach Stephen Moriarty, Molly, Lara, Emily, Beth Ann, Camryn and Piper
Front row: Cailee, Ally, Ashley, Grace, Anna, Chelsea, Korinne and Lexi
GO SWARM!
---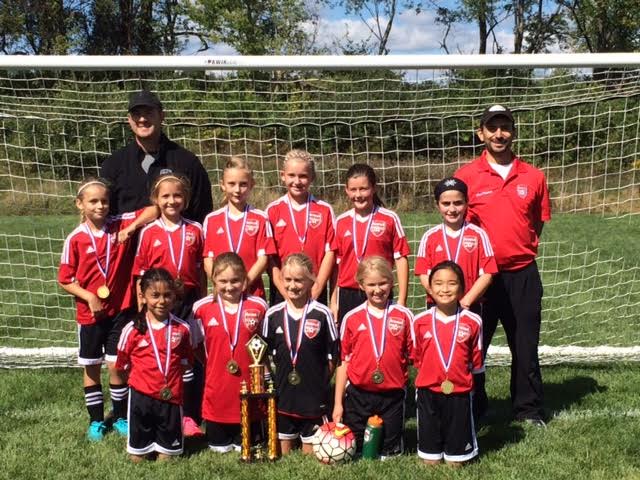 Wayne Westland Soccer Association - Arsenal - U10 Girls - Select
Back row (left right) - Coach John and Coach Haitham Tara, Paige, Rylie, Kayla, Renee, Allie
Front row (left to Right): Dema, Isabella, Jenna, Merisa, Kelsey
Not pictured - Ava
This newly formed team was built from mostly recreational girls from three different cities. The Arsenal girls started their career as Division III and quickly moved up to Division I within one year. The girls finished in first place in Division III in the fall of 2014. They then took second place in Division II in the spring of 2015.
They have also won several tournaments in their time together:
Rush Kickoff Classic tournament champions 2014
Canton Cup 2015 champions
Michigan Tigers FC Friendly tournament champions 2015
This brand new team has accomplished so much in one year!
Even with all the girls have accomplished in a year, they continue to work to get better with every practice. These girls show that hard work, dedication, the love for soccer, and a whole lot of fun can build champions. This is one phenomenal team!
Rock on Arsenal!
---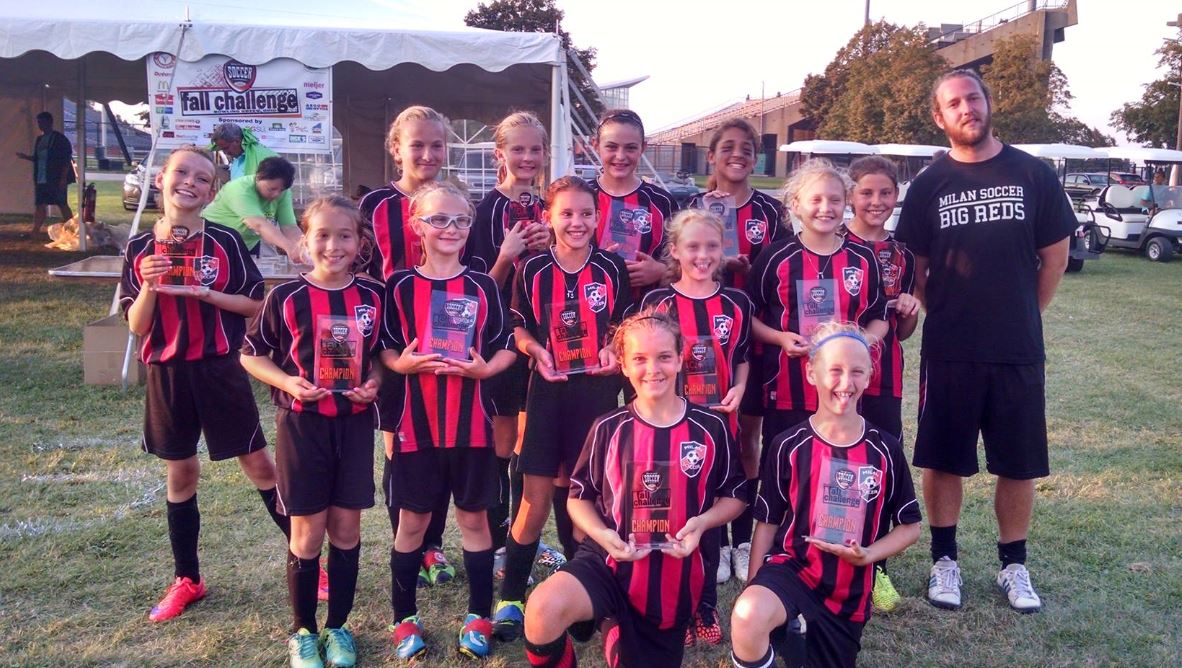 Milan Fire 04
Back Row (Left to Right): Delaney, Hannah, Sophia, Ava, Hollie
Second Row (Left to Right): Ella, Sylvia, Allie, Ashley, Sarah, Julia, Coach Craig MacMorland
Front Row: (Left to Right): Lauryn, Carleigh
The Milan Fire 04 girls team competed in the Bowling Green Soccer Fall Challenge that took place August 28th – 30th. The girls played well in all of their games and made it to the championship. The final game went to overtime then to a penalty shootout which they won because of some great penalty kicks and saves by the goal keeper. The team they defeated to win the U12 girls green division had beaten them back in spring at the Canton Cup so the win felt even better. Now the Fire 04 Girls team will head into league games moving up from division 4 in the spring to division 2 this fall. All of the girls and Coach Craig MacMorland are excited about the upcoming season and are looking forward to the higher level of competition.
Go FIRE!