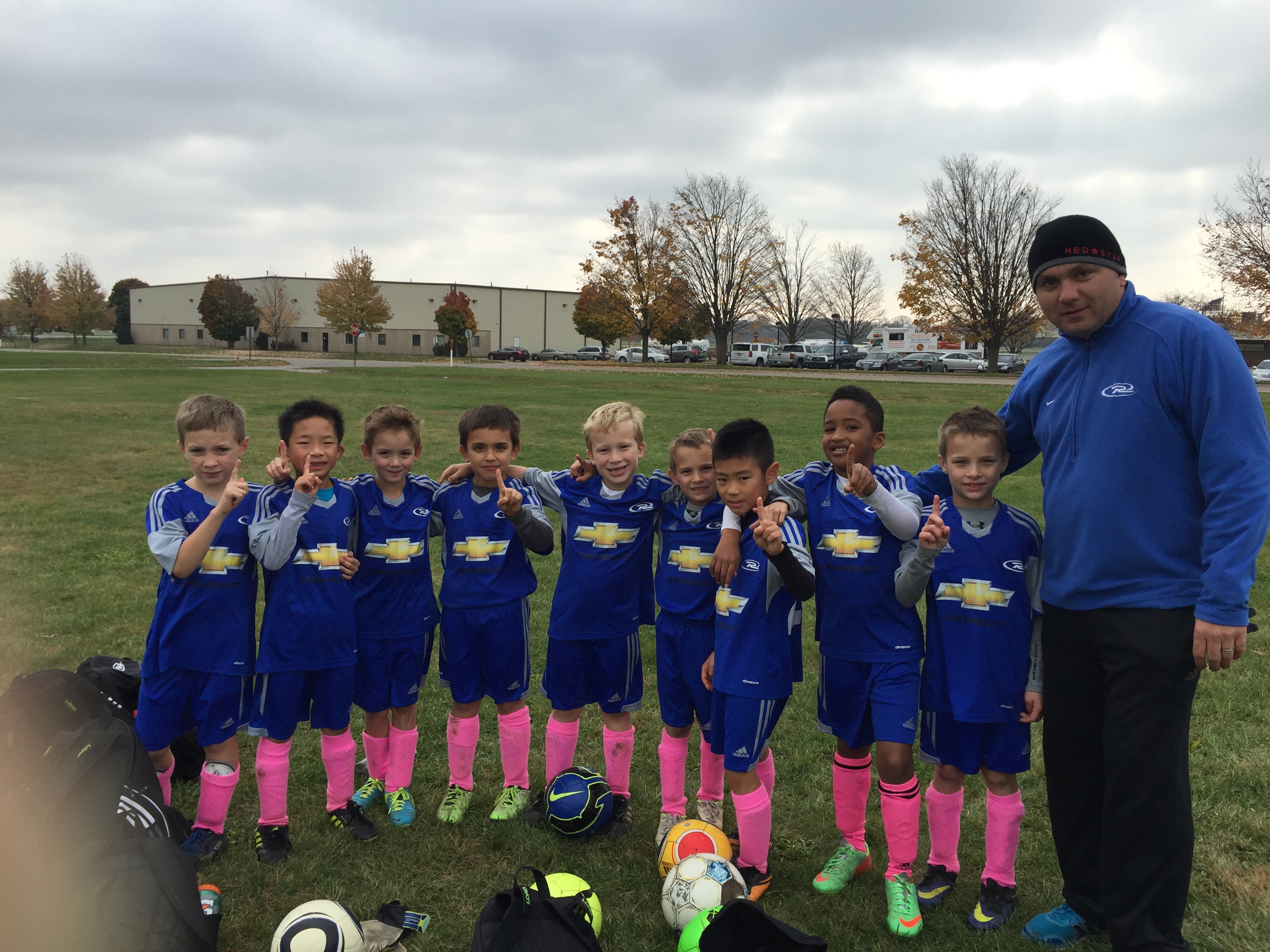 The Michigan Rush Northville 07B Nero played in the WSSL's U8 Boys, Select, Division 2. Their record was 6-1-1. They finished in 1st place. Coach, Jon Schack, has been coaching with Northville Rush for 5 years and this is his first Division Championship. In August, they were Tournament Finalists in the Northville Rush Fall Kick Off Classic as well as in the Powerade Tournament. At the end of September, the team volunteered as ball boys for the Eastern Michigan Women's Soccer Team. The boys also "Pinked Out" for the Month of October to help support Breast Cancer Awareness. The team is living the Rush Core Values (enjoyment, humility, leadership, passion, respect, safety, tenacity, accountability, advice, and empathy) both on and off the playing field.
Players from Left to Right:
Nicholas, Joshua, Anderson, Jahan, Zachary, Ryan, Justin, Barin, Connor, Coach Jon Schack. Missing: Dakoda.
---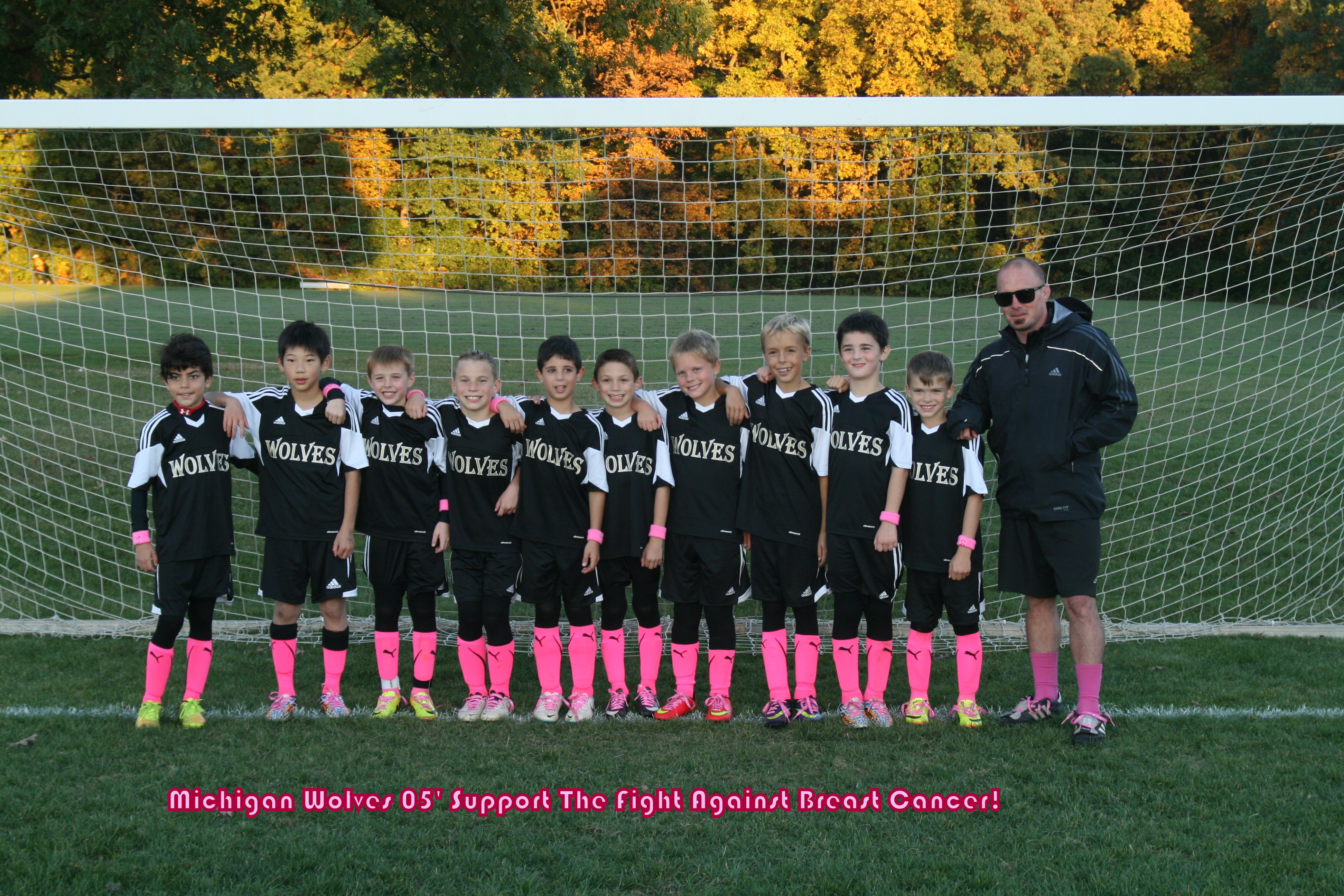 Michigan Wolves '05 supported the Fight Against Breast Cancer.
Their pink socks, shoe laces and wrist bands helped to remind everyone that not just Moms, Sisters and Daughters, but also Dads, Brothers, and Sons could be affected. They were helping to bring awareness to not only adults, but all age groups. Way to go Wolves '05!
---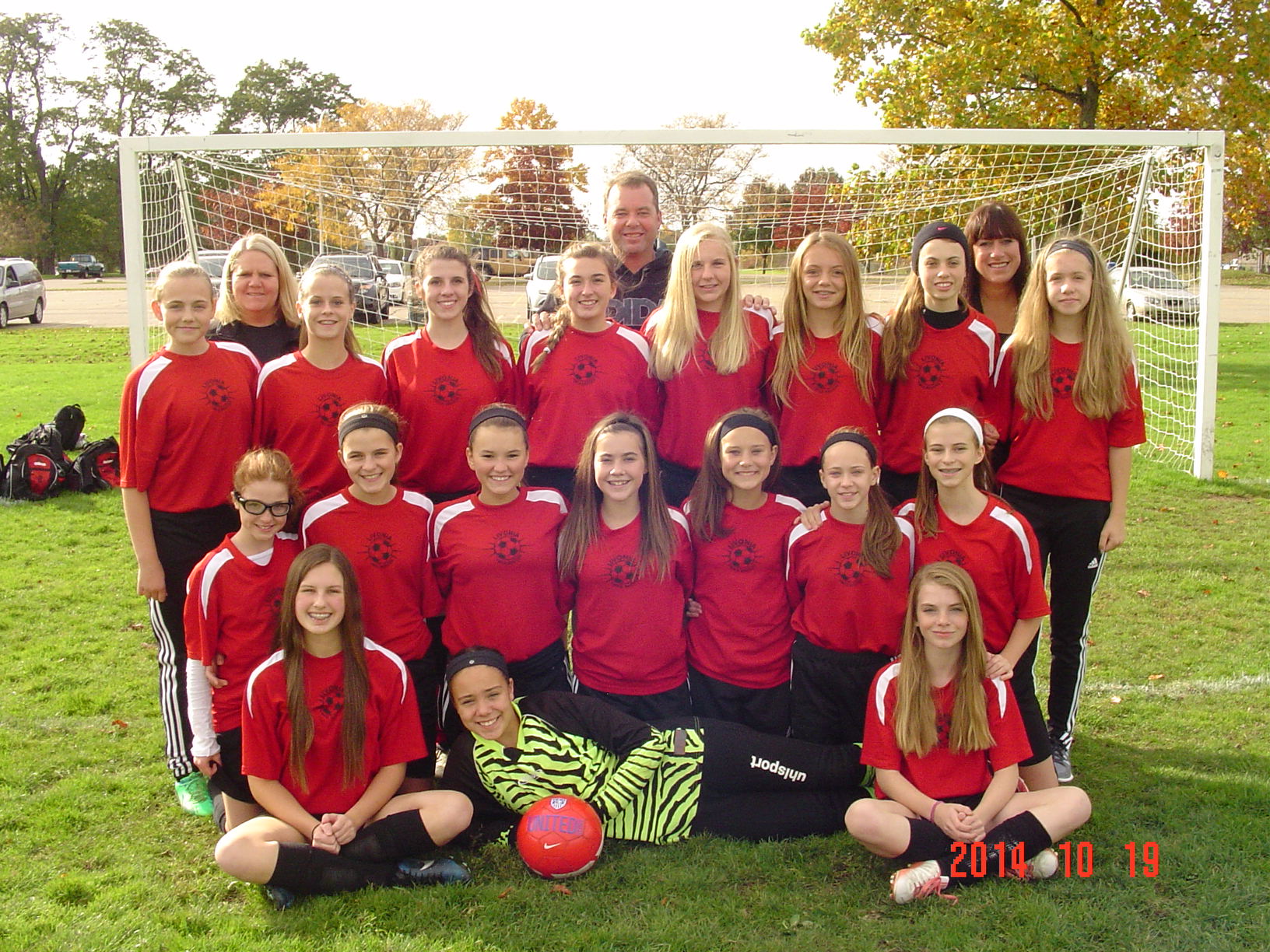 The Livonia YMCA Lightning under-14 girls select soccer team finished 6-1-1 this fall to capture first place in WSSL's Division 1, outscoring opponents 25-1.
The champs, pictured back to front, are Hannah, Marissa, Addison, Emily, Abby, Miranda, Sabrina, Sydney, Nivene, Rachel, Erin, Sydney, Niki, Angela, Lauren, Caroline, goalie Alex and Rachael. The team is coached by Sarah Daoust, Dana Millis and Gene Boyce.
---
For your chance to be a "Featured Team" and highlighted on the WSSL home page at www.wsslsoccer.org, complete the following form and email it to the WSSL Administrator at
wssladm@aol.com
along with a team photograph.