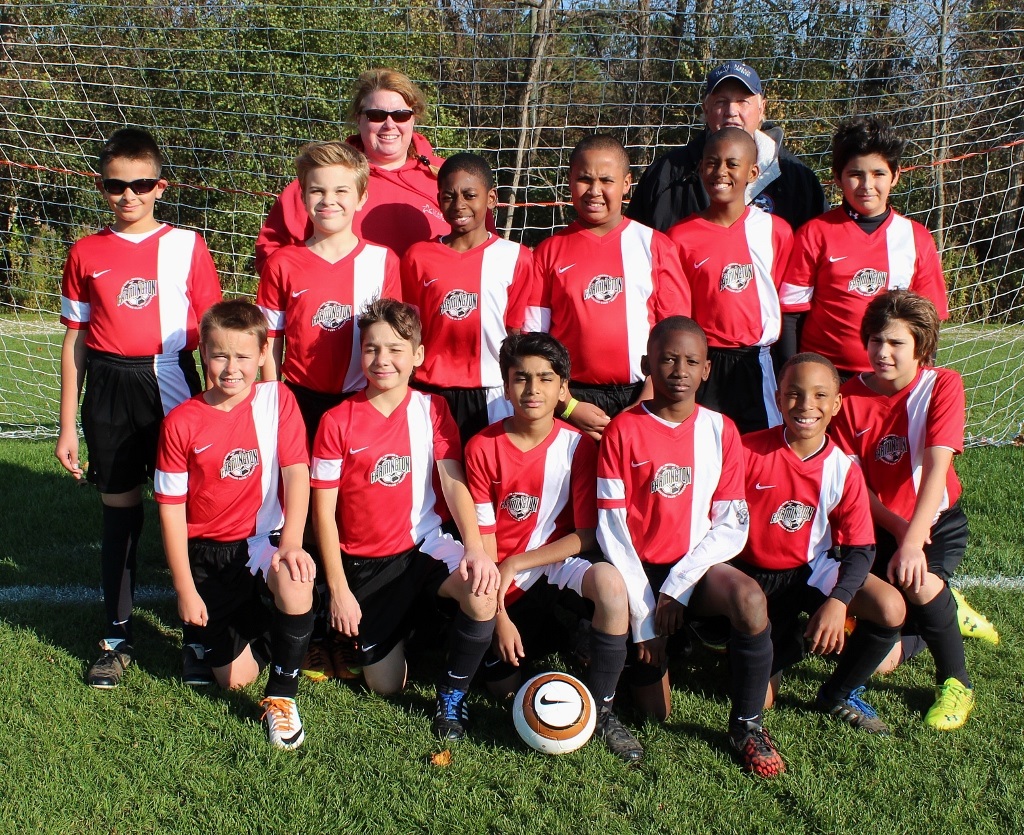 The Farmington United U11 boys team was a brand new team for the Fall 2014 season. Many of the boys had never played organized soccer before. They went 6-1-1 capturing second place scoring 34 goals and giving up only 7. The boys practiced hard to learn the rules and fundamentals to work as a team and have fun. They came together to finish strong their first year.
Front row left to right
Clay, Josh, Waris, Cameron, Kevin and Daniel
Back row left to right
Charles, Seamus, Cameron, Ayden, Trustin, and Santiago
Coaches
Laura and Don
---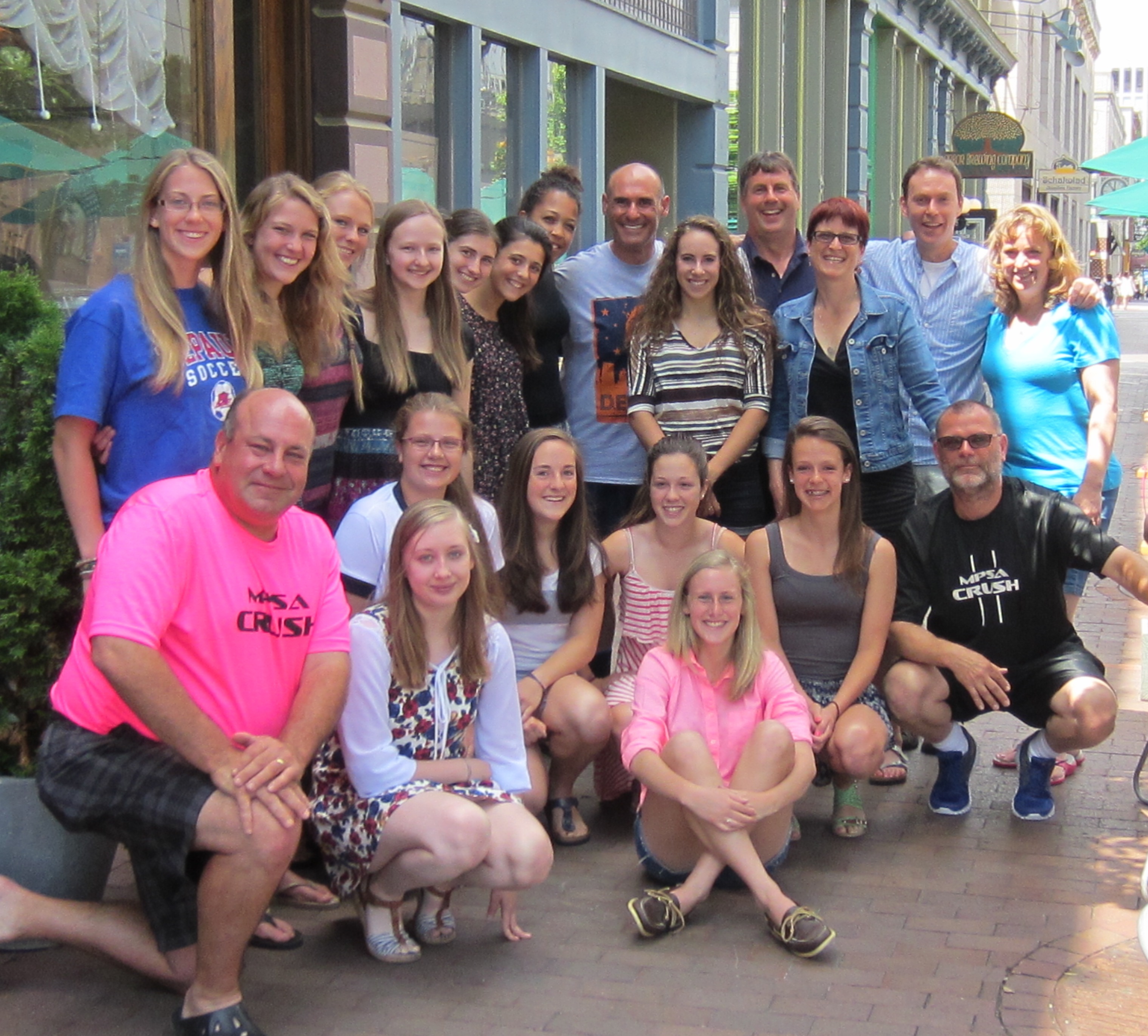 The Michigan Premier Soccer Club (MPSA) had their second annual graduating seniors' brunch at Amadeus Restaurant in Ann Arbor on June 22. While the game of soccer is why we have a club, the academic success of our players is more important in the long run. A majority of the coaches associated with MPSA have advanced degrees and many work in K-12 and higher education and this manifests itself in our club's values.
A number of players garnered placement on all-area and all-conference teams, plus one all-stater in the person of Ms. Audrey Dorman of Manchester. Six players were named to our area's Top Scholar lists. Nineteen players representing six high schools graduated and are going on to such colleges as Central Michigan University, Eastern Michigan University, the University of Michigan, the University of Pennsylvania, the University of Chicago, Albion College, Alma College, Hope College and others.
Club Director Piotr Westwalewicz and his wife, Jennifer, sponsor this event and it is definitely a hit with the players (this year's rising seniors are already talking about it) as they gather to share memories, talk about the future and of course, take pictures. Coach Mike Feilla, Coach Al Ismail and team managers CB Roe and Barb Clock were also in attendance to wish their former players well in their future endeavors. MPSA also wishes to thank WSSL administrator Denise Moote for attending to recognize this superior group of young women.
We wish the best to Erica Ause, Austin Bunker, Anka Clark, Hayley Clock, Audrey Dorman, Kathryn Driscoll, Courtney Funk, Sarah Lawrence, Grace Pernecky, Lucy Reina, Olivia Roe, Gabby Skifstad, Maggie Sowder, Genevieve Sponseller, Sarah Starman, Carolyn Stewart, Kate Vogel, Haley Wagner and Hannah Wallace. But if history holds out, we know we will see them at next year's games and training.